Huai'an 'Internet + government services' model leads the country
来源:jschina.com.cn
2017-03-11 16:57:00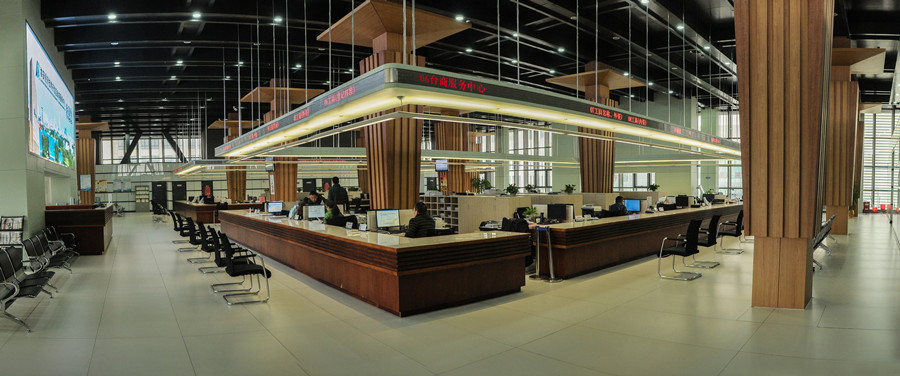 Huai'an was included in the 80 pilot cities in 2016 for trialing the "Internet + government services" model.
  "Internet + government"
  Enterprises can understand what documents and materials are required for completing procedures with the government departments with a standardized list. Huai'an opened an office area of 1,500 sq m in the local government center to house more than 80 staff from 28 departments for concentrated services. It enables people to apply in one service window, and it will process applications in a centralized way and approved them in a unified approach. And the results will be open to public online and offline simultaneously.
  Huai'an also took the lead in implementing the regional evaluation system of investment and construction projects in Jiangsu, assessing six aspects, namely the impact of traffic , the impact of planned environment,, the stability, the risk of geological disaster, the soil and water conservation program and cultural relic protection. The evaluation is carried out in one time, and the evaluation results are shared for free to serve as the reference for other similar items, greatly shortening the project landing cycle and cutting down the preliminary work costs.
  "Internet + drawing review"
  Huai'an set up a centralized office area for drawing review. Based on the cloud computing technology, the area achieves joint online inspection, remote processing, remote interaction, and information sharing of construction drawings, shortening the review process from the original 85 work days to 10.
  "Internet + hotline"
  Huai'an also established a unified government service big data center to forge a service brand of "turning to the government for help" and a service philosophy that "no needs of the masses are trivial matters". It strives to "let the data, instead of the masses, run errands" and extends the services to internet apps and self-service machines.